Community Area Planning (CAP) Spring Workshops Are Underway!
Community Area Planning (CAP) started its spring workshops on March 28th with the West Middle geography. Workshops will be held in 14 geographies throughout the city. Each area will have a virtual, evening, and weekend workshop option. Spring/Fall workshops are part of the two-year CAP project, and the next step in implementing the Charlotte Future 2040 Comprehensive Plan. Community Area Planning builds upon the vision and goals in the Comprehensive Plan. It provides more detailed guidance for development, infrastructure, transportation, and other quality-of-life factors for each part of the city.
Not sure which workshop to attend?
Ready to register?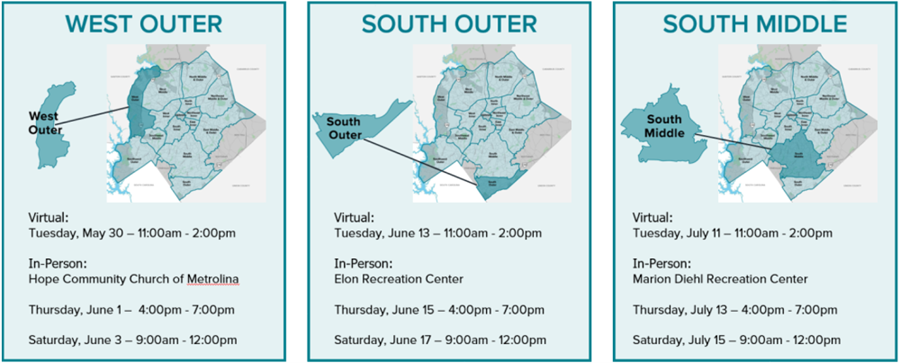 Share this post: